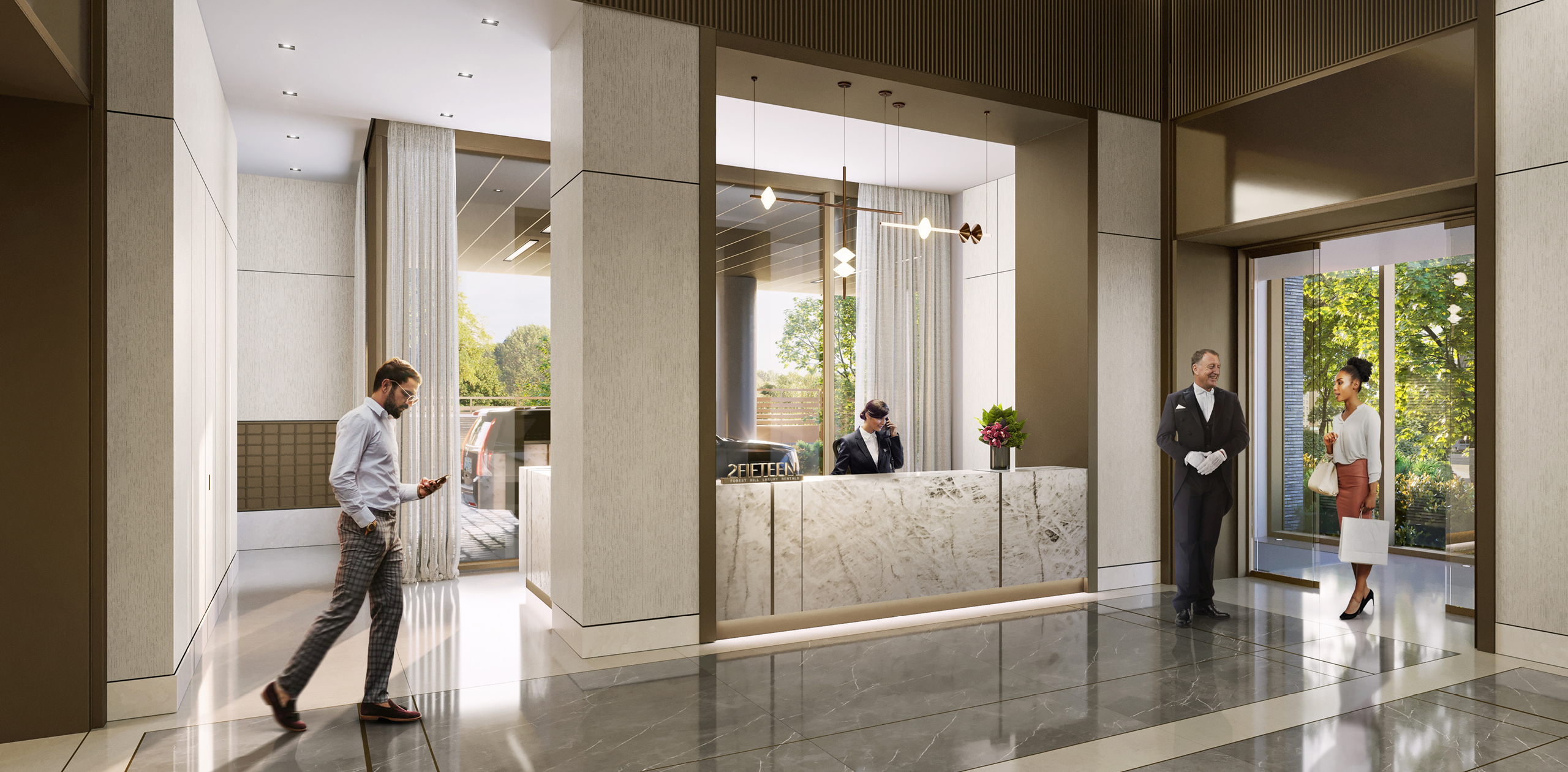 Top-Tier Amenities, VIP Services & More at Toronto's Premier Luxury Rental Building, 2Fifteen
August 12, 2022
If you are looking for the Toronto luxury rental of your dreams, it only makes sense that your future home complements your lifestyle with exceptional amenities and hotel-style services.
24-Hour Concierge & Hotel-Style Services
2Fifteen's concierge team is always at your service and ready to assist you with baggage, parcel management, amenity booking, and more! Don't stress about receiving parcels again thanks to our parcel locker system, available 24 hours a day. Order all you want online, and our parcel management system will you know when your parcels are delivered.
Never worry about your bike again thanks to 2Fifteen's secure storage, bike repair, and wash services. You will always be ready to hit the road with a clean and well-maintained bike when you live at 2Fifteen.
Designed for a life of luxury without the stress of maintaining a home, Toronto's newest luxury rental building allows you to live your life with ultimate freedom. Jet off to Europe knowing your home is safe and secure, protected by 2Fifteen's in-house security team. No matter where you're off to, your home is safe with us.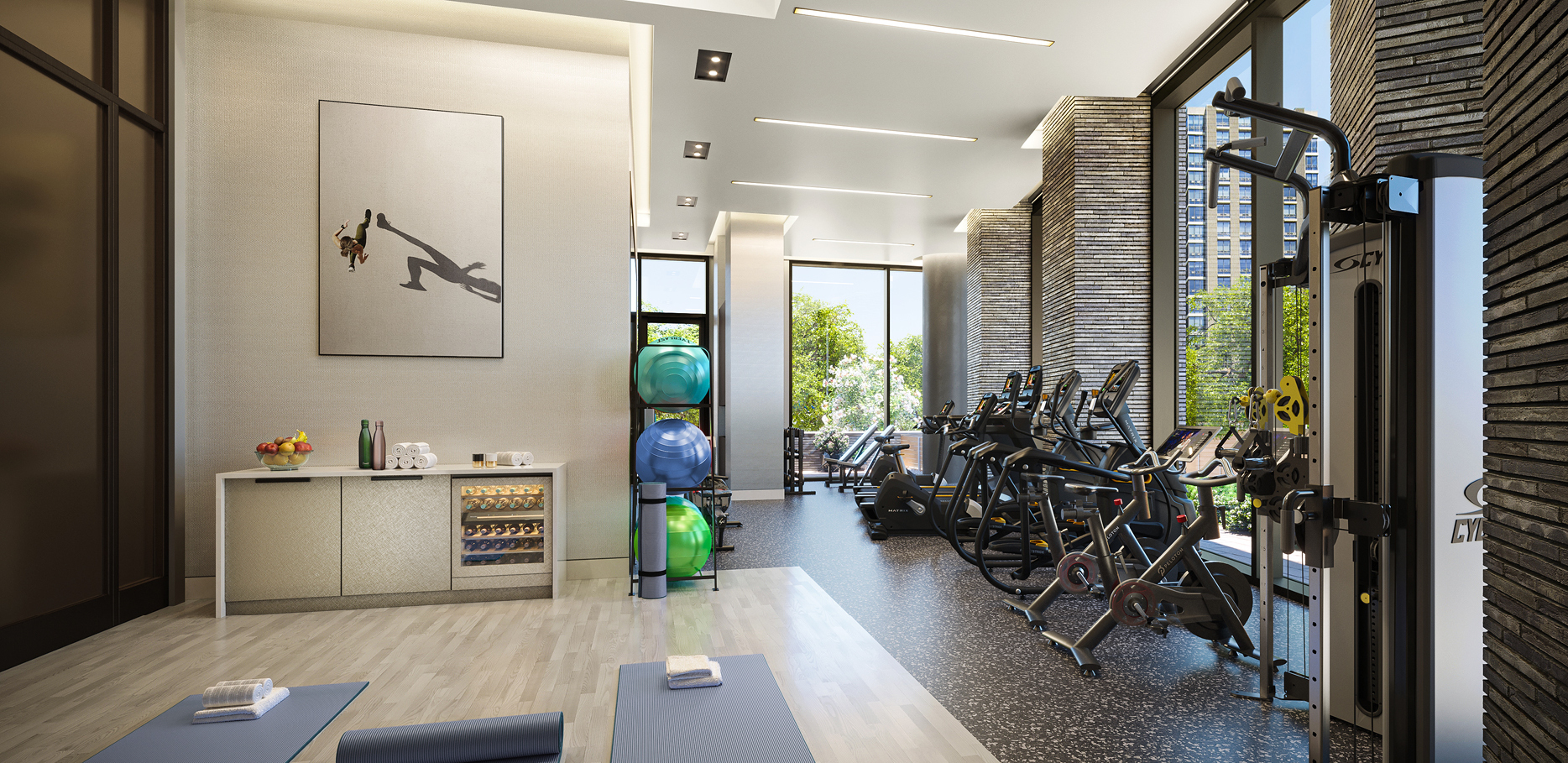 State-of-the-Art Fitness Facility
If you're a fan of working up a sweat, you'll love 2Fifteen's Fitness Facility. Schedule private sessions with your personal trainer or hit the gym whenever you want to dive into your workout routine.
Our fitness facility will save you the commute so you can work out and then head out for a relaxing evening on our outdoor 17th-floor terrace. Or, take advantage of our upscale amenities and relax your muscles by following up your gym routine with a few minutes in the sauna.
Men's & Women's Spas with Saunas
Need a break from work or life in general? Make every day a spa day at 2Fifteen. We designed our men's and women's spas with ultimate comfort and relaxation in mind. Take the time to improve your health and relax your body so you can take life on without the nagging pain that slows you down.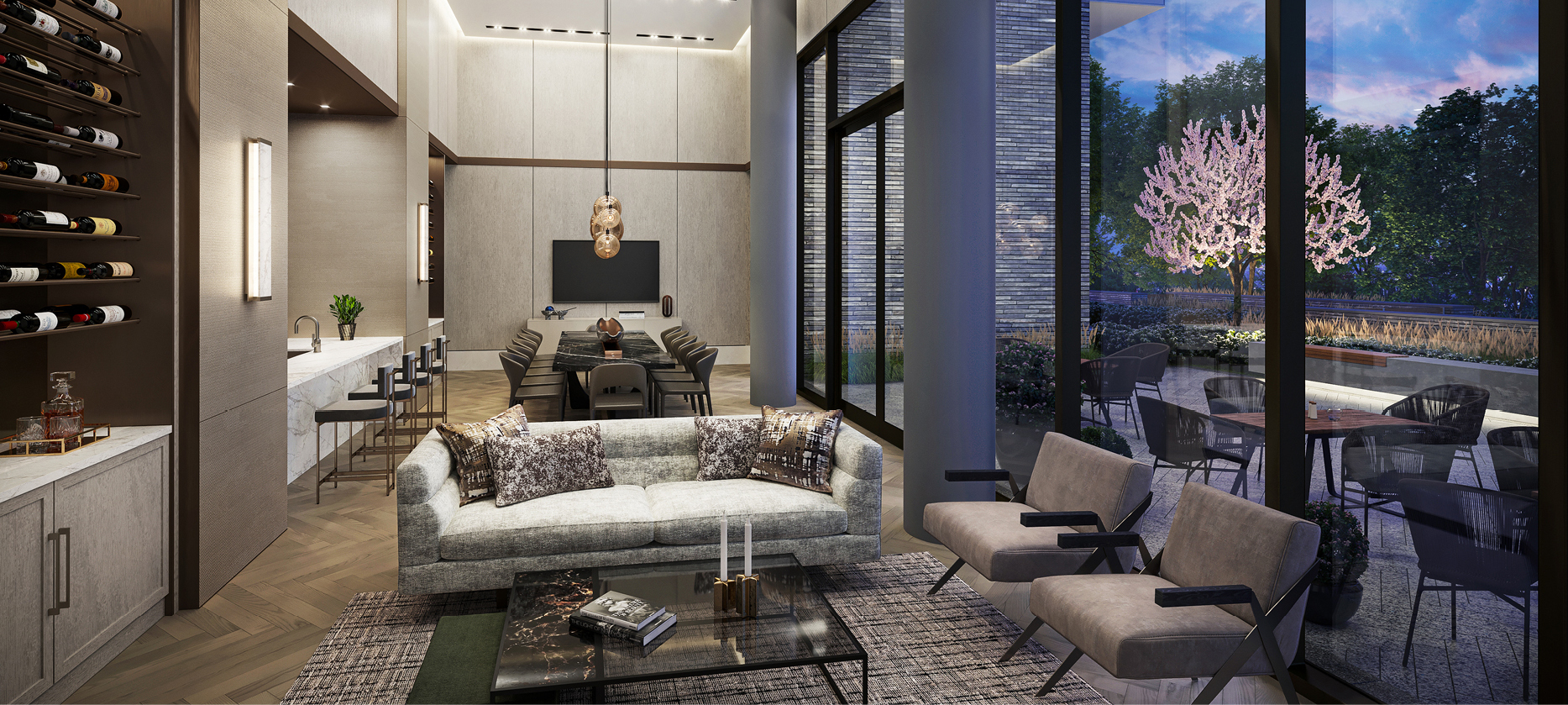 17th Floor Dining Terrace
Invite your friends over and take in the breathtaking views of prestigious Forest Hill from 2Fifteen's 17th-floor terrace. Prepare a delicious dinner in our kitchen fit for a chef and explore different cuisines from the comfort of your home.
Or curl up with a good book and a complimentary coffee from our premium Faema coffee machine as you soak in the sun on a hot summer day. Think of the terrace as your personal balcony. It's truly an outdoor extension of your home destined for relaxing days and eventful evenings.
Entertain with our Private Dining Room
Host your next dinner party in our Private Dining Room and provide your guests with an elevated atmosphere and first-rate experience. The Dining Room is always impeccably clean and decorated, meaning you don't have to stress about tidying up before your guests arrive – allowing you to focus on creating an exquisite menu that will have everyone's taste buds dancing.

Curated Events You'll Love
2Fifteen is a luxury rental committed to high calibre living, complete with premium perks that complement our residents' lifestyles.
Expand your palate and socialize with your fellow residents at our curated wine tasting evenings. Take a cooking class in our chef's kitchen with some of Toronto's finest culinary talent so you can show off at your next dinner party. No matter the event, we'll have your tastebuds dancing.
Too busy with work to run errands? We can connect you with one of our referred personal shoppers to pick up your essentials or those new cufflinks you recently saw at Harry Rosen. Need to carve more time out of your day and finish that deck? We'll refer you to one of our preferred dog-walking services so you get that extra time and your four-legged friend can stretch their legs.
Your time is valuable, and 2Fifteen allows you to make the most of it.
Always arrive in style thanks to our private car wash and detailing service. Driving a sparkling clean car exudes confidence and immaculate organization.
Luxury Amenities Fit for a Luxury Building. This is 2Fifteen.
Achieve the luxury life you've dreamed of at 2Fifteen, Toronto's luxury rental residence overlooking prestigious Forest Hill. Leave the unrelenting maintenance of your home behind and immerse yourself in a boutique experience in a world class neighbourhood.