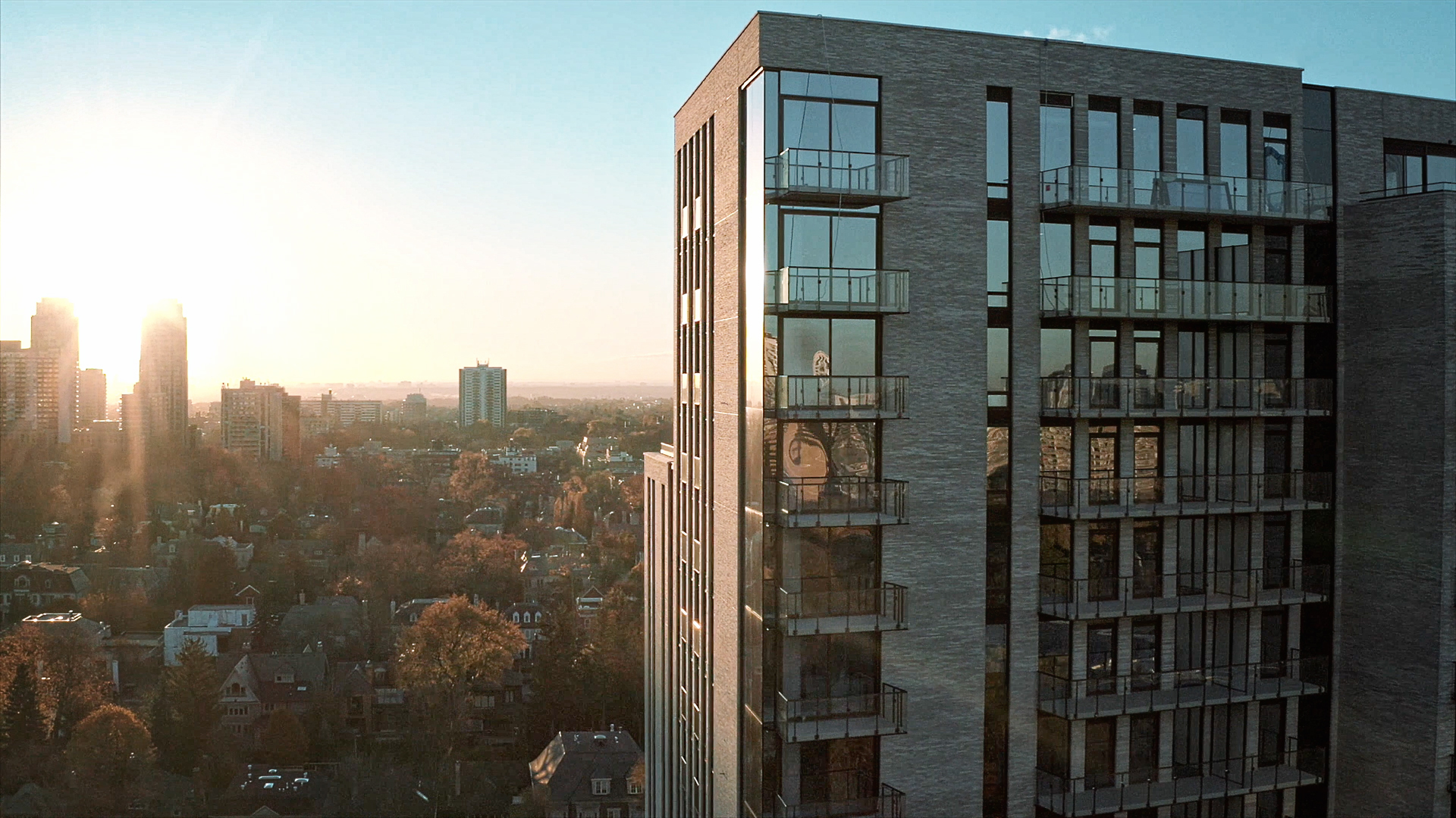 WHY RESIDENTS ARE CHOOSING 2FIFTEEN | FOREST HILL'S NEW LUXURY RENTAL RESIDENCE
November 16, 2022
If you've ever walked around Forest Hill, you understand the allure of this affluent Toronto neighbourhood. Beautiful tree-lined streets, a wonderful shopping village, large, estate-style homes and so much more make Forest Hill a great place to call home.
But why are locals choosing to live in 2Fifteen? Well, Forest Hill's new luxury rental building is introducing a new way of life, a bold new vision of curated living. Imagine a lifestyle full of premium hotel amenities all nestled within Forest Hill, without having to deal with all the work and maintenance that comes with home ownership. 2Fifteen allows its residents to enjoy a carefree, 'lock and leave' lifestyle while living in the world-class neighbourhood they know and love.
We recently interviewed one of our 2Fifteen residents and a Forest Hill local about why they chose 2Fifteen. Read on to learn what piqued their interest in this new rental residence and why it was an easy choice to call it home.
Q&A with 2Fifteen Resident — Built for Forest Hill Locals
Tell me a little about your lifestyle
Well, I'm an active 76-year-old. I'm retired, but still fill my days with appointments and lots of travel. I really enjoy spending time with my children and watching my grandchildren play various sports and I'm a long-time local of Forest Hill.
How did you come to know about 2Fifteen?
Well, my daughter found it, actually. I recently put my house up for sale in Forest Hill because it was just too big and I needed something smaller, more manageable, and it sold very quickly. 2Fifteen was at the end of my old street, Lonsdale, and allowed me to stay in the neighbourhood, which to me is one of the safest in Toronto.
What attracted you to the building?
For starters, it was at the end of my old street so I was very familiar with the area, having lived there for several years. I was actually one of the first residents to move in so at the time, the building amenities were still under construction, but I was able to tour several of the suite designs and found a layout that suited my lifestyle. I also love the freedom and flexibility that rental living gives me to travel, spend time with my grandkids, run errands and know that my home is always looked after.
What features about your unit made it a good fit for your lifestyle?
It was really its design and how everything was laid out. I just felt comfortable when I first toured the space. It gave me ample room for my furniture and belongings, while still feeling intimate and accessible.
Which building amenity (or amenities) do you think you're going to use or enjoy the most?
Well, I use the gym twice a week, especially with the colder weather setting in. I love the rooftop terrace and will enjoy it in the spring, summer and fall. Everyone I show it to can't believe how spectacular the views are. I'll go up there and read a book or enjoy a glass of wine. I'm also planning a small gathering in the party room in a couple of weeks so I'm looking forward to having my friends over.
Would you recommend 2Fifteen and if so, why?
Yes, definitely. Mostly to my friends who would enjoy it for all the reasons I do, but also anyone who might be younger, and working in the area. And of course, people who are looking to downsize, especially from the Forest Hill neighbourhood, who want to stay in the immediate area.
Rent at 2Fifteen. A luxurious rental residence overlooking Forest Hill. Built for the Exceptional.